Spa area & bathing pond
open daily from 4:00 p.m. to 7:00 p.m. – for guests aged 15 and over.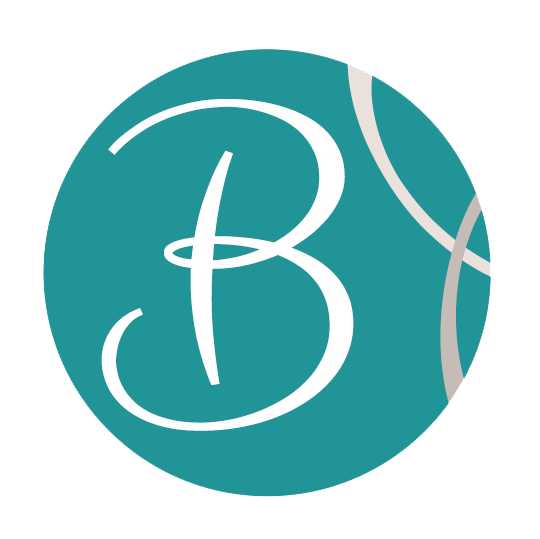 Leave everyday life behind, relax and free your mind. End your day of skiing, biking or hiking in the comforting warmth of the wellness oasis or on the terraces of our outdoor wellness area. Relive the beautiful moments of your day and unwind.
Discover our newly landscaped recreational pond, accessible all year round.
Moments full of relaxation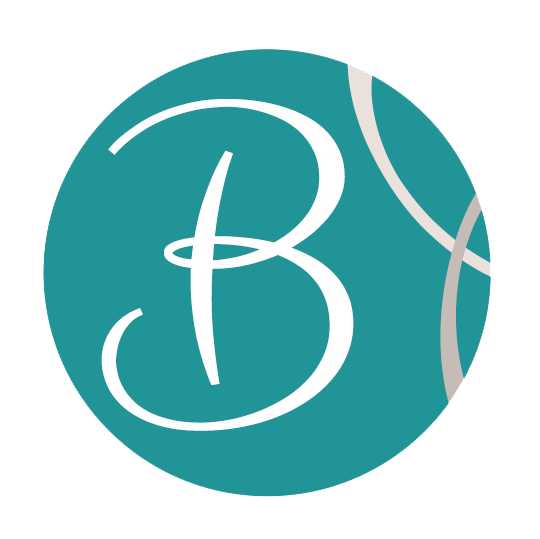 Discover our inviting wellness world and recharge your batteries:
Finnish sauna
Scented steam bath
Infrared cabin
Massage lounge
Pamper yourself in between at our new refreshment bar: wonderfully fresh mountain spring water, tea and small nibbles await you.
To guarantee that the Corona hygiene measures are observed, we kindly ask you to inform the reception of our Bergland Aparthotel in advance about your visit to the wellness area.
Our spa area can be used by guests aged 15 and over.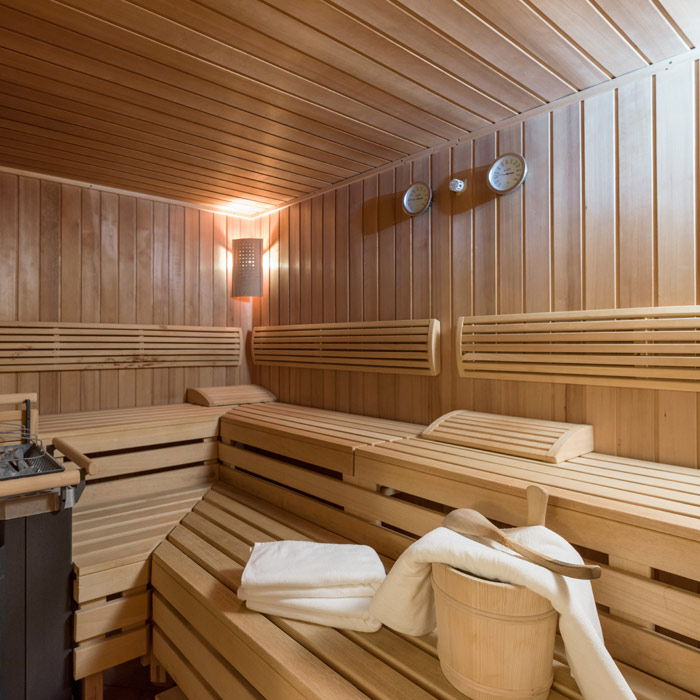 Feel the soothing heat with wonderful infusions in the most traditional form of sauna – the Finnish sauna. The cool shower after the sauna stimulates blood circulation and strengthens the immune system. Experienced sauna goers often enjoy multiple sauna sessions. The final phase of relaxation creates a special feeling of well-being and supports the positive effect on health.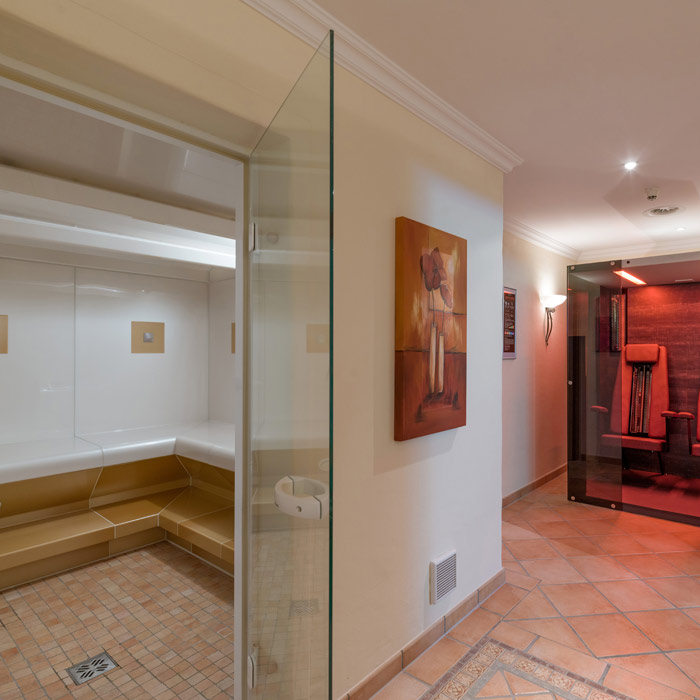 The hot steam fogs up the bath and gently settles on the skin; the scent of fresh mountain herbs encourages us to breathe in the air deeply – this is good for the respiratory tract and also relaxes the entire body. For the best results, repeat the visit to the steam bath three times and relax in the relaxation room for about 30 minutes.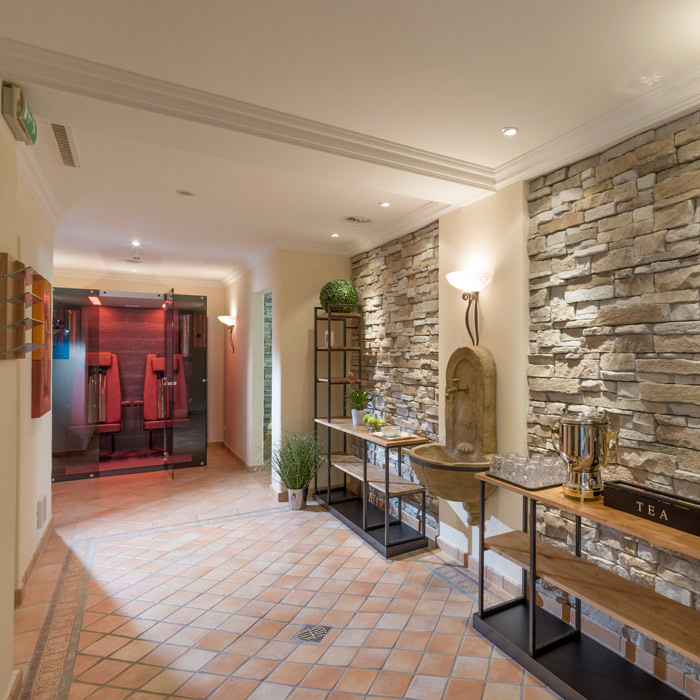 If the sauna seems a little too hot for you, but you still want to relax and enjoy the warmth, we recommend the infrared cabin: This is the most gentle way to indulge in soothing warmth and still benefit from its positive effect. Infrared radiation relieves pain in the back and relieves tension. Regular visits to the infrared heat cabin have been shown to improve metabolism and strengthen the immune system.
Hotel garden with swimming pond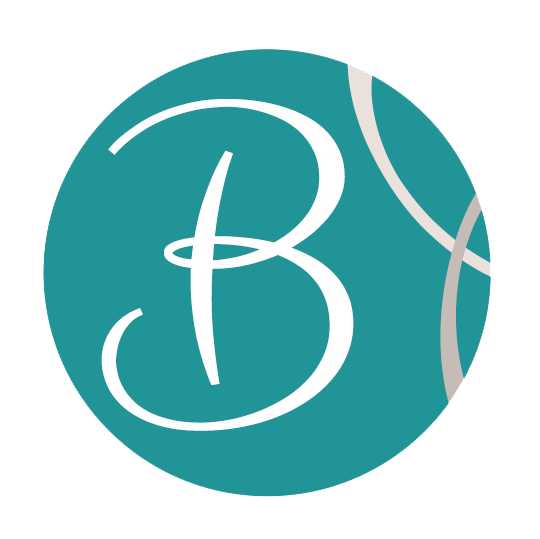 Our guests of the Bergland Aparthotel Söll will find pure relaxation in the newly designed outdoor recreation area. The view of our beautifully landscaped pond allows you to relax and take it easy. Take a seat at the tables on our stylish wooden terraces, sit back in a lounger and enjoy the sun.
For those who feel like it, venture into the cool water and stimulate your soul with a few laps in our natural pond. Our open-air wellness oasis is available to our guests all year round.